We are eager to meet new talent, from all age groups and all walks of life. RoboHouse is an equal opportunity employer. Diversity and surprise are central to our identity – and we are always looking for more. Currently we have a job opening.
As lead engineer you manage an enthusiastic team of develop engineers. Are you interested to know more? Send you resume and motivation to Eva Verhoef, e.s.verhoef@tudelft.nl
[scroll down for more information in English]
Lead engineer robotics
Hoe kunnen mens en robot samenwerken? Die vraag staat centraal bij RoboHouse in Delft, waar jij als lead engineer enthousiaste engineers in een ontwikkelprogramma aanstuurt. Vanuit een industrieel state-of-the-artlab zorg jij dat technische uitdagingen worden omgezet in uiteenlopende robotica-prototypen. Een functie waarin jouw initiatieven alle ruimte krijgen. Waarin je deels vanuit huis kunt werken. En je samenwerkt met technisch specialisten die gedreven zijn het leven van mensen beter te maken met gebruik van slimme robots.
Dit ga je doen
Je bent verantwoordelijk voor de technische haalbaarheid van nog niet bestaande oplossingen, waarbij jij en je team van engineers technische proof-of-concepts ontwikkelen. Zo zetten jullie je in voor een beter werkproces voor medewerkers van uiteenlopende bedrijven. Van grote partners als Ahold Delhaize en Heineken tot het mkb.
De verschillende projecten die je aanstuurt, variëren van enkele maanden tot een jaar en lopen door elkaar. Dat maakt je baan ook lekker afwisselend. Vanuit jouw technische achtergrond zorg jij dat de juiste engineers zijn aangesloten bij een project en stem je gegevens en taken duidelijk af met het team. Dankzij jouw inzet kunnen we samen werken aan gedragen innovatieve oplossingen, die uiteindelijk een positieve impact hebben op de werkvloer.
Dit zijn jouw collega's
De RoboHouse-projecten komen bij jou en het engineeringteam terecht, nadat het discoverteam de eerste contacten met opdrachtgevers en hun werknemers heeft gelegd en de vraag heeft opgehaald. Jij en je team gaan fysiek aan de slag met de techniek, door kennis toe te passen en door te experimenteren. We bouwen werkende prototypes, of blijven wat abstracter en maken een tekening of simulatie. Dat doen we volgens de scrum-methode vanuit een fieldlab in het inspirerende voormalige chemielab van de TU Delft. Je werkt samen met een club van echte techliefhebbers en -kenners. Stuk voor stuk gespecialiseerde engineers die hier fulltime of parttime werken aan wat ze écht leuk vinden. De sfeer? Denk aan die bij een hackathon. En dikke kans dat een collega bij de vrijdagmiddagborrel jou trots een robot wil laten zien.
"RoboHouse is een prachtige leeromgeving om workshops en projecten te begeleiden, waar je de ruimte krijgt om innovatieprogramma's zelf vorm te geven. Door de verbondenheid met de TU Delft is er veel expertise voor handen om creatieve oplossingsrichtingen te bedenken. En je collega's staan open voor je ideeën en gaan er echt mee aan de slag." – Mark Bruijnen, programmamanager.
Dit krijg je
Een unieke baan voor 28 tot 40 uur per week.
Een contract voor een jaar, met uitzicht op verlenging.
Een brutomaandsalaris van € 3.557,- tot € 4.522,- bij een fulltime aanstelling.
Vakantiegeld, een eindejaarsuitkering (8,3%) en gedeeltelijk doorbetaald ouderschapsverlof.
25 vakantiedagen bij een fulltime aanstelling, bovenop nationale feestdagen.
Een goede balans tussen werk en privé. Afhankelijk van je werkzaamheden kun je voor een deel thuiswerken, op de momenten dat het jou uitkomt.
Een goede pensioenregeling via het pensioenfonds ABP.
Vakinhoudelijke opleidingsmogelijkheden en persoonlijke ontwikkeling cursusaanbod van de TU Delft in overleg met leidinggevende.
Een telefoon en laptop van de zaak.
Reiskostenvergoeding.
Dit ben jij
Jij kunt (management)taal vertalen naar techniek en complexe, technische zaken uitleggen en aan elkaar knopen. Nieuwsgierig als jij bent, vind je in een innovatieve start-upomgeving snel je weg en toon je eigenaarschap. Je kunt een team van technisch specialisten aansturen, werkt goed samen met de meest verschillende mensen en werkt oplossingsgericht.
Verder:
Heb je minimaal hbo-niveau.
Heb je een technische achtergrond, bijvoorbeeld in robotica, softwareontwikkeling of werktuigbouwkunde.
Heb je minimaal vijf jaar ervaring als (lead) engineer.
Spreek en schrijf je goed Engels.
Heb je interesse of wil je meer weten?
Stuur je cv en motivatie naar Eva Verhoef, Coördinator Discover-Develop, e.s.verhoef@tudelft.nl en zet 'Lead engineer robotics RoboHouse' in het onderwerp. Je kunt reageren tot en met 19 december 2022. De eerste gespreksronde is in de tweede helft van de week van 19 december en de tweede ronde in de week van 2 januari. Wil je meer informatie over de functie? Dan kun je Eva ook bellen via +31 6 28 91 46 95.
Over Robohouse
Op de TU Delft Campus vind je dé plek waar mensen de toekomst van werk vormgeven. RoboHouse: een pionierende non-profit-engineeringcommunity waar bedrijven, wetenschappers, start-ups en studenten samenwerken. We combineren servicedesign, systems-thinking en technologie tot een evoluerende learning-by-doing-aanpak. We creëren inzicht in de problemen van nu en de uitdagingen van de toekomst. We werken aan vraagstukken als: Hoe kunnen mensen samenwerken met robots? Wat maakt werk betekenisvol? Hoe kunnen we werknemers en processen ondersteunen met de inzet van robotica? En hoe implementeer je dat? Van probleem tot experiment: we vertrekken vanuit de werknemer, experimenteren met technologie en valideren onze ideeën met de verschillende stakeholders.
We werken samen met multinationals als Heineken en Strukton, verschillende mkb-ondernemers – van wasserij tot productie ­–, start-ups en kennisinstellingen. De opdrachten zijn zeer uiteenlopend maar beginnen altijd bij onze missie: het maken van een positieve impact op de werkvloer met medewerkers en technologie.
In ons fieldlab kunnen organisaties nieuwe toepassingen voor robotica testen en ontwikkelen. Bij al deze activiteiten werken wij nauw samen met het TU Delft Robotics Institute (200+ onderzoekers), andere experts, ondernemers en besluitvormers in zowel de publieke als de private sector.
Lead engineer robotics
How can humans and robots work together? That is the key question that RoboHouse in Delft seeks to answer. As lead engineer, you will lead an enthusiastic team of engineers in a development programme. Working out of a state-of-the-art industrial lab, your job is to make sure that technical challenges are translated into a wide range of robotics prototypes. In this role, you can give free rein to your initiatives and partly work from home. You also get to work together with technical specialists who are highly driven to make people's lives better with the help of smart robots.
What you will be doing
You are responsible for the technical feasibility of as-yet unrealised solutions. You and your team of engineers will develop technical proofs of concept. Your work will help improve the operational process for employees of various businesses, ranging from major partners such as Ahold Delhaize and Heineken to SMEs.
You will be working on multiple projects at once, with lead times ranging from a few months to a year. In other words, no two days will be the same. With your technical background, you make sure the right engineers are brought on board for each project, and you coordinate information and tasks with the rest of your team. With your contribution, we can work together on innovative solutions that will ultimately have a positive impact on the workplace.
Meet your colleagues
Once RoboHouse's discover team has concluded its initial meetings with clients and their employees and concretised their needs, projects are handed off to you and your team of engineers. You and your team will physically work with the technology by applying knowledge and experimenting. We use the scrum method to build functional prototypes. Other times, we may keep things more abstract by creating a design drawing or developing a simulation. We work out of a field lab in the inspirational environment of Delft University of Technology's former chemistry lab. You get to work alongside a team of true tech enthusiasts and experts. Your colleagues are all specialist engineers who work full-time or part-time on the things they are truly passionate about. The atmosphere is like what you might find at a hackathon. Don't be surprised if a colleague wants to show off the robot they built when you get together for drinks on Friday afternoon.
"RoboHouse is a wonderful learning environment where you can supervise various workshops and projects and where you are given the opportunity to set up innovation programmes as you see fit. Because of the close ties with Delft University of Technology, there is plenty of expertise available to come up with creative solution directions. Your colleagues are always open to your ideas and will act on them." – Mark Bruijnen, programme manager.
What we offer
A unique job for 28-40 hours per week.
A one-year contract with the possibility of an extension.
A gross monthly salary of €3,557 to €4,522 for a full-time contract.
Holiday allowance, an end-of-year bonus (8.3%) and parental leave with partial pay.
Twenty-five vacation days for a full-time contract, in addition to bank holidays.
An excellent work-life balance. Depending on your activities, you can do some of your work from home when it suits you.
A good pension scheme via the ABP pension fund.
Substantive training opportunities  and personal development courses at Delft University of Technology, in consultation with your supervisor.
A company laptop and smartphone.
Travel allowance.
Who we are looking for
You are able to translate (management) ideas into technology and clarify and bring together complex technical matters. Your curious nature allows you to quickly find your way in an innovative start-up environment and show ownership. You can direct a team of technical specialists, work well together with all manner of people and operate in a solution-oriented manner.
Furthermore:
You have a higher education degree or similar professional credentials.
You have a technical background, e.g. in the field of robotics, software development or mechanical engineering.
You have at least five years of experience as a(n) (lead) engineer.
You have an excellent verbal and written command of Dutch.
Are you interested or would you like to know more?
Send your CV and motivation letter to Eva Verhoef, Coordinator Discover-Develop, at e.s.verhoef@tudelft.nl and be sure to put 'Lead engineer robotics RoboHouse' in your subject line. You can submit your application until 19 December 2022.  The first round of interviews will be held in the second half of the week of 19 December. The second round of interviews will take place in the week of 2 January. If you would like more information about the position, you can also contact Eva by phone at +31 6 28 91 46 95.
About RoboHouse
At the campus of Delft University of Technology, you can find the place where people are shaping the future of work. RoboHouse is a pioneering non-profit engineering community where businesses, scientists, start-ups and students all work together. We combine service design, systems thinking and technology into an evolving learning-by-doing approach. We create insight into the problems of today and the challenges of tomorrow. In our work, we tackle such topics as: How can humans and robots work together? What makes work meaningful? How can we use robotics to support employees and processes? How can these solutions be implemented? From problem to experiment: using the needs of employees as our jumping-off point, we experiment with technology and validate our ideas together with the various stakeholders.
We work together with major multinationals such as Heineken and Strukton, SMEs ranging from laundry to production companies, start-ups and knowledge institutions. Although the projects we work on are highly diverse, they are all closely intertwined with our mission: to create a positive impact on the workplace with employees and technology.
At our field lab, organisations can test and develop new robotics applications. For all these activities, we work together closely with Delft University of Technology's Robotics Institute (200+ researchers), other experts, entrepreneurs and decision-makers in both the public and private sectors.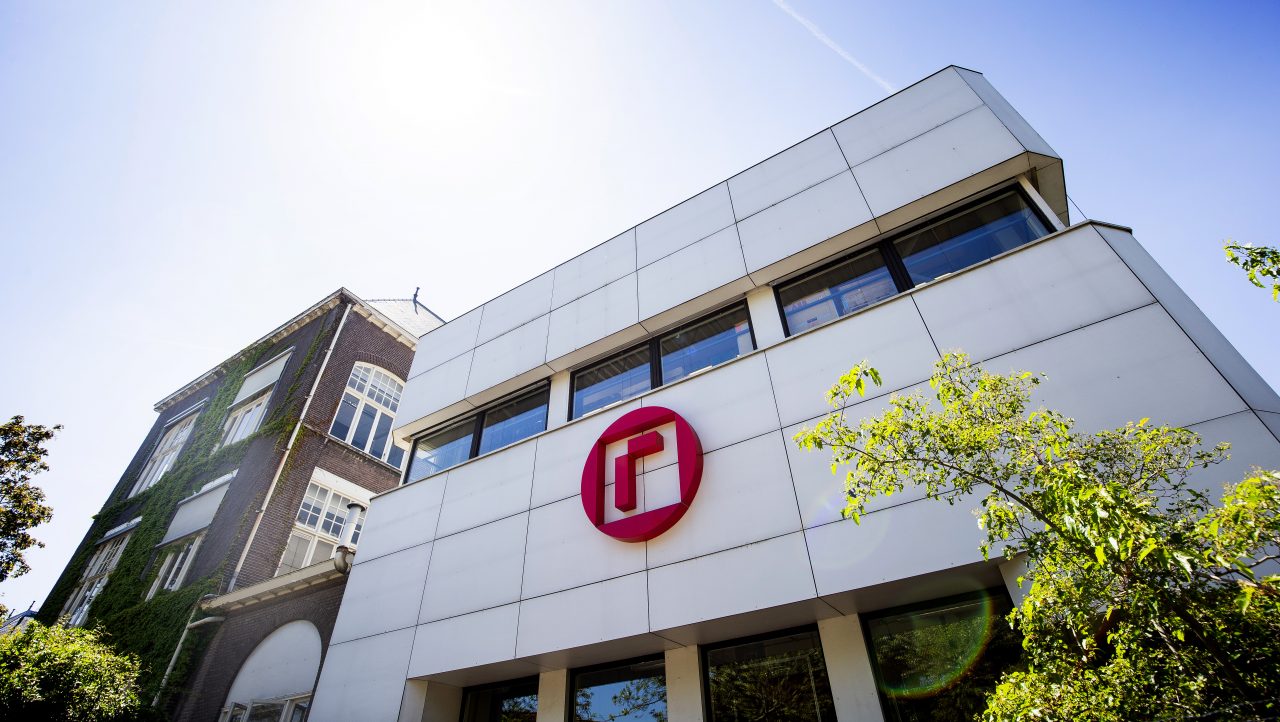 If you know about a job opening in the RoboHouse community that should be posted on this page, let us know!