TNO Guided Manufacturing Lab
Operator support systems such as cobots, exoskeletons and Augmented Reality (AR) allow companies to empower operators and expand their uniquely human qualities, such as flexibility and fuzzy decision making. As an industry insider you may be increasingly interested in these technologies, but you probably also have questions: Which technologies are available? How to decide which technology suits our business processes? What are the yields in terms of productivity, quality and flexibility?
Operator support systems are digital methods to give work instructions to an operator. These can be digital work instructions on a tablet or smart glass, or they can be an augmented reality experience.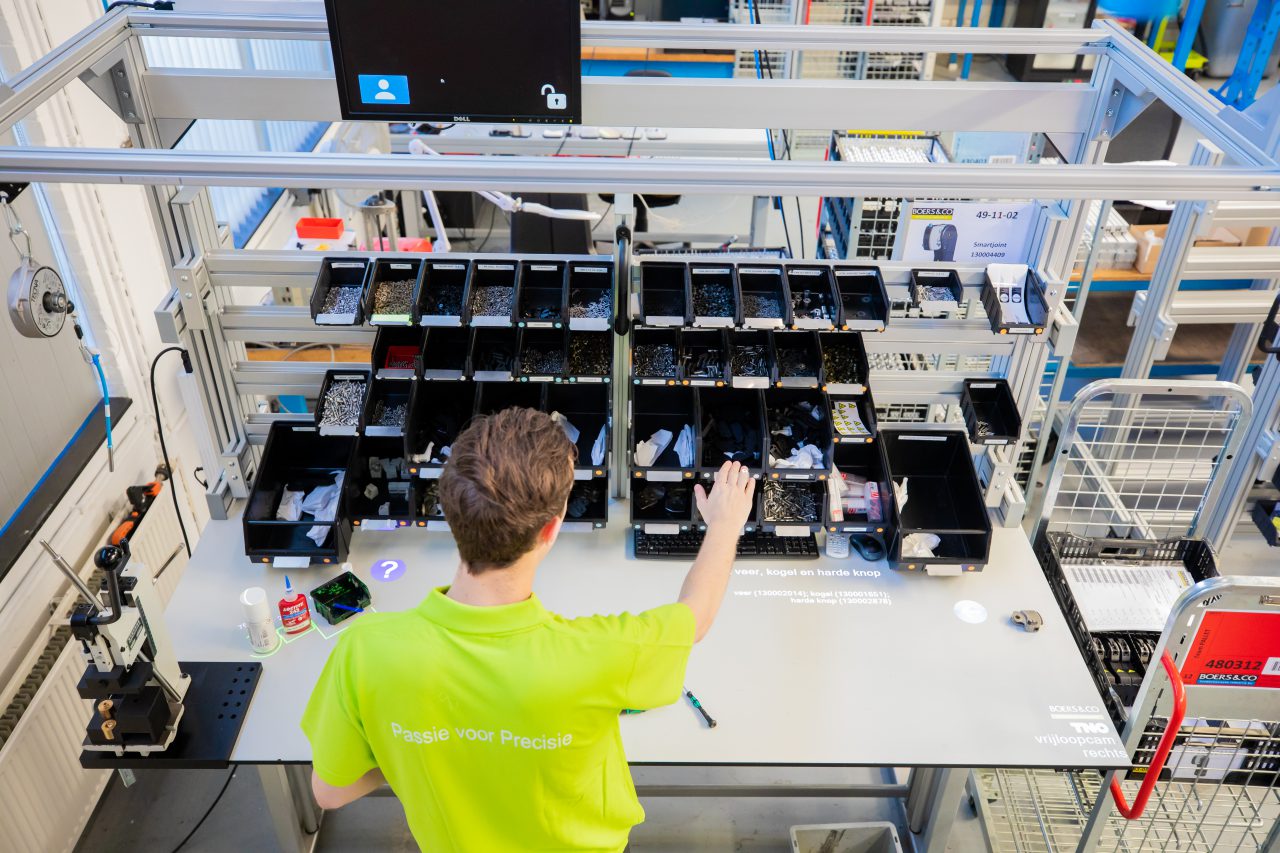 Demonstrators and a canvas session
TNO Guided Manufacturing Lab was set up to engage with questions about operator support systems from a place of practical experience.  We have various practical set-ups and systems to support assembly and service tasks. The following demonstrators are available on-site:
Human robot collaboration in assembly
AR projected work instructions in assembly
Digital work instructions via tablet or screen for assembly, servicing and remote support
AR HoloLens support during service
We will be happy to demonstrate the various technologies to you in this Lab. It is also possible to have a joint session in RoboHouse using our Operator Support Canvas. This canvas supports you in choosing the right operator support technology, in line with your process and goals.
Pilots
TNO Guided Manufacturing Lab can carry out a pilot on a product in your company. Examples of pilots with an operator support system:
AR remote service support for Equinox
AR projection when learning at social learning work company Werkse!
AR projection at Boers & Co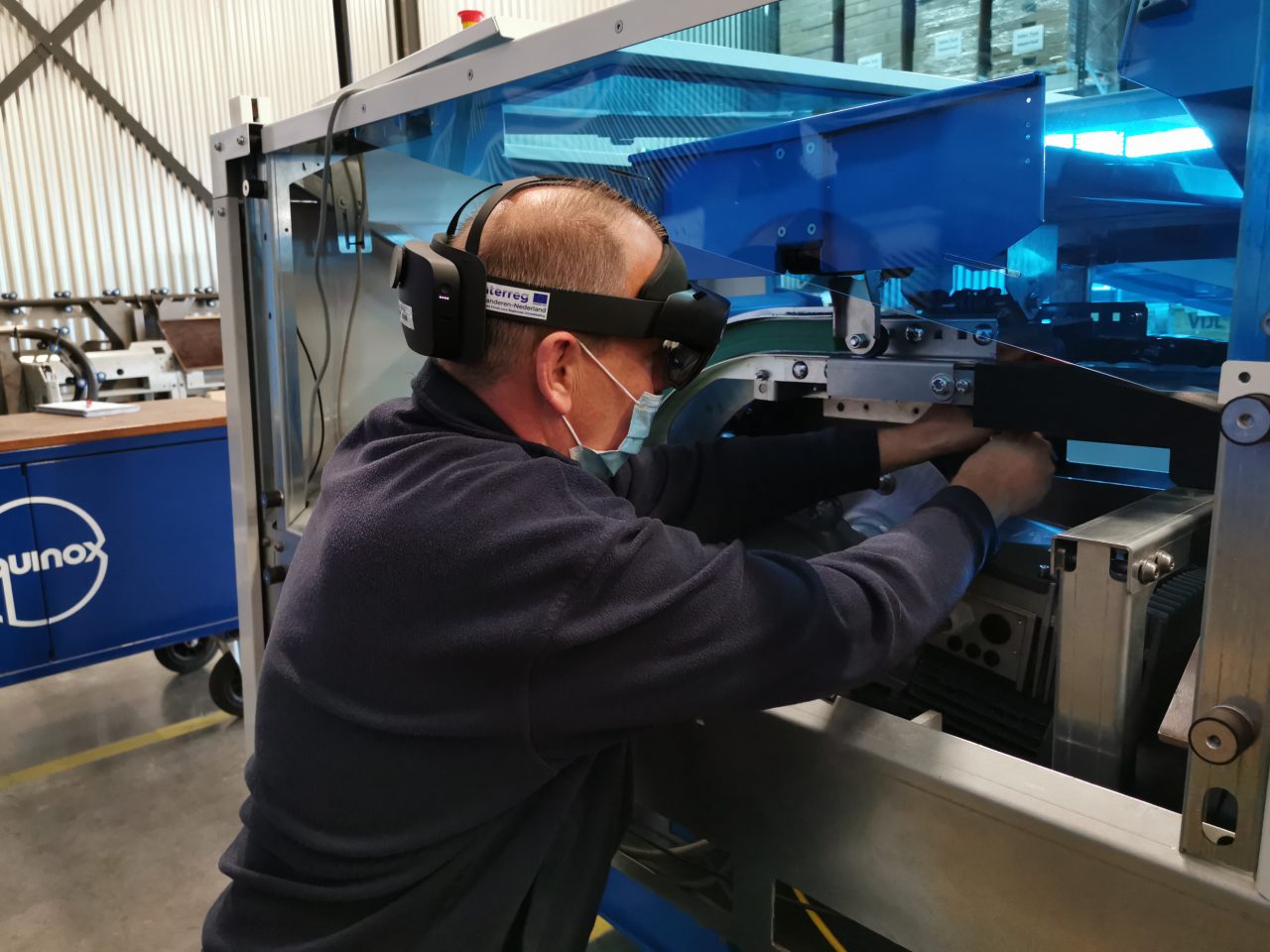 More about Operator Support Canvas
The Operator Support Canvas is one of the first steps in the discovery of new operator support systems. We created a custom tool to help you understand what it means to support and guide your operators in assembly, inspection and service tasks and what the most suitable technology for your process is. The canvas was created to facilitate the discussion about your processes. This 3-hour work session guides you through the available technologies and selects the most suitable one by analysing a typical example of your processes. After the canvas session we can demonstrate the technologies in the Guided Manufacturing Lab by means of industrial use cases.
Why start with a canvas session
Implementing operator support systems can have a great impact on your organisation. There are many technologies available on the market with which you can provide digital work instructions to your operators, monitors, smart glasses, tablets, projectors, and each group comes in different flavours. So how do you identify the right technology that fits your production process and the objectives you have as a company. For example, is it your goal to reduce mistakes? Or do you want to reduce time for training inexperienced employees. Does the process involve the maintenance of a large machine on site or does it involve the assembly of small electrical modules? And once implemented, what can you expect from the technology?
Get in touch
Would you like to receive more information about the TNO operator support Canvas sessions in RoboHouse?
Contact us via e-mail or telephone:
Gu van Rhijn
T: + 31 6 21 13 43 62
What else is interesting at Robohouse
Do you want to discover how robotics can improve your other work processes? See our Next Step programme.