Together with EIT Manufacturing Gazelle Accelerator, RoboHouse targets technology-based companies (SMEs, start-ups and scale-ups), that are developing solutions to answer to some key technical challenges that have already been identified by key European industrial players.
Gazelle Accelerator
Through the Gazelle Accelerator programme, EIT Manufacturing supports promising European ventures to develop their offer and go-to-market approach as well as connecting businesses. This time, the EIT Community is looking for companies focusing on the following technologies:
Analytics and A.I. (Artificial Intelligence)
Internet of things platforms
Simulation and Augmented/Virtual reality
Collaborative and mobile industrial robotics
Agile manufacturing applications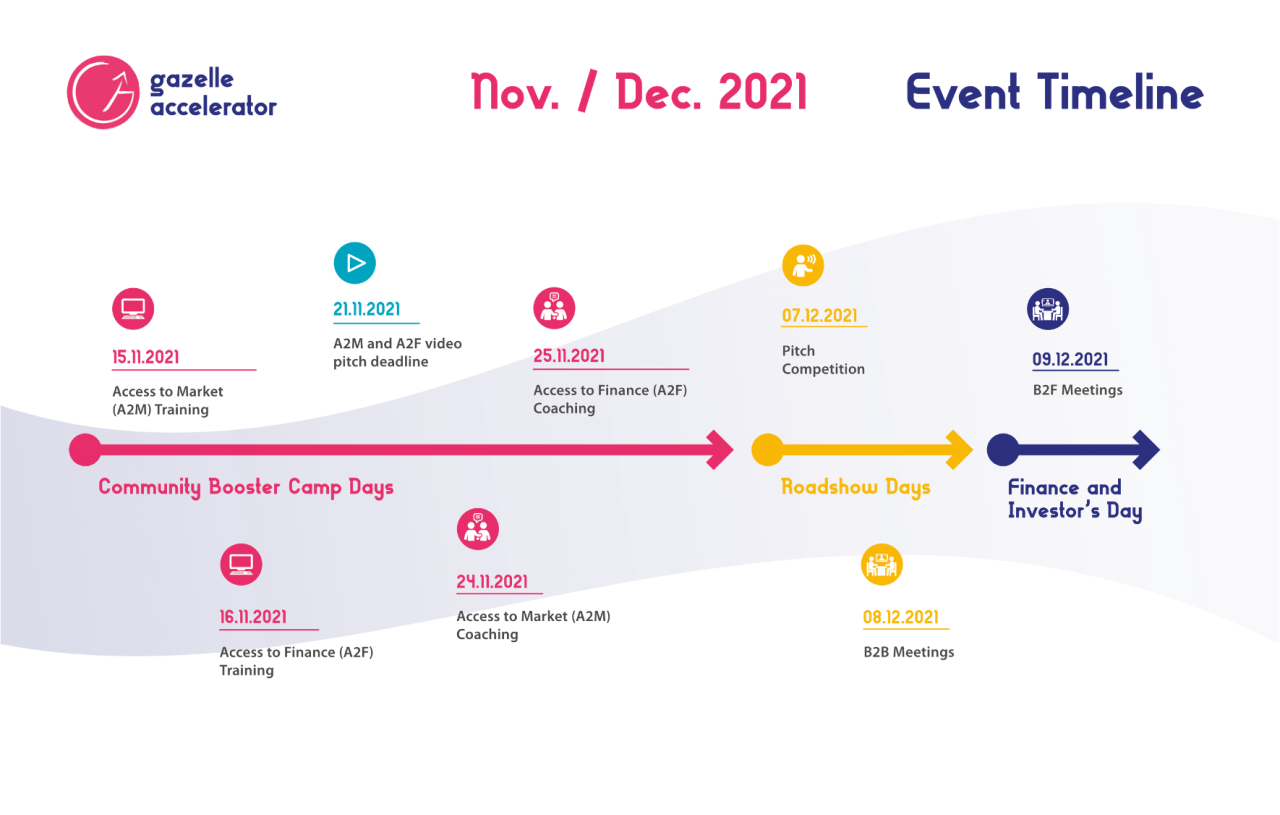 Access to Market training
A good preperation when meeting your potential customer is vitally important. In a 2-hour interactive session with an experienced entrepreneur and pitch champion, your pitching and story telling skills will be boosted.
Access to Finance training
Are you planning to fundraise in the near future? Would you like to get tip, tricks, examples and don'ts? What if you are an engineer in heart and soul, but not necessarily have good finance experience? The access to market training offers great insights in telling your story as entrepreneur to a potential investor.
Coaching
After your training moments, you are able to improve your business case and pitch deck. You get the opportunity to get reviewed your pitch deck by very experienced startup and business coaches. In a 1-on-1 coaching session of 30 minutes, you are able to further improve your story. Roadshow days: Pitch competition and corporate meet-ups
During a public pitch competition, invited corporates will listen to your story and a panel of jury members will decide if you win prices which include money and support.
Via our B2Match platform, you are able to schedule meetings with other parties such as investors, other SME's, corporates and tech providers.
Connect to European industrial partners
Are you a European based Startup, Scale-up or SME? Willing to accelerate your business and connect with European corporates? Join the EIT Manufacturing Gazelle Accelerator programme.