As a member of the National Growth Fund committtee, the CEO of ASML Peter Wennink, alongside fellow members Constantijn Van Oranje-Nassau and Erwin Nijsse, last week paid an inspiring work visit to the buzzing halls and labs of RoboHouse, where we are currently so busy laying the foundations of FRAIM.
FRAIM is a new transdisciplinary research centre on TU Delft Campus where humans and robots can learn to work together. "A unique place, where robot technology and social processes in the workplace can be studied simultaneously," say Jaimy Siebel and professor David Abbink, who are founding FRAIM together with top academics from other Dutch universities – such as Marleen Huysman (VU University Amsterdam), Arnold Bakker (Erasmus University Rotterdam), Maarten Steinbuch (TU/e) and Vanessa Evers (University of Twente).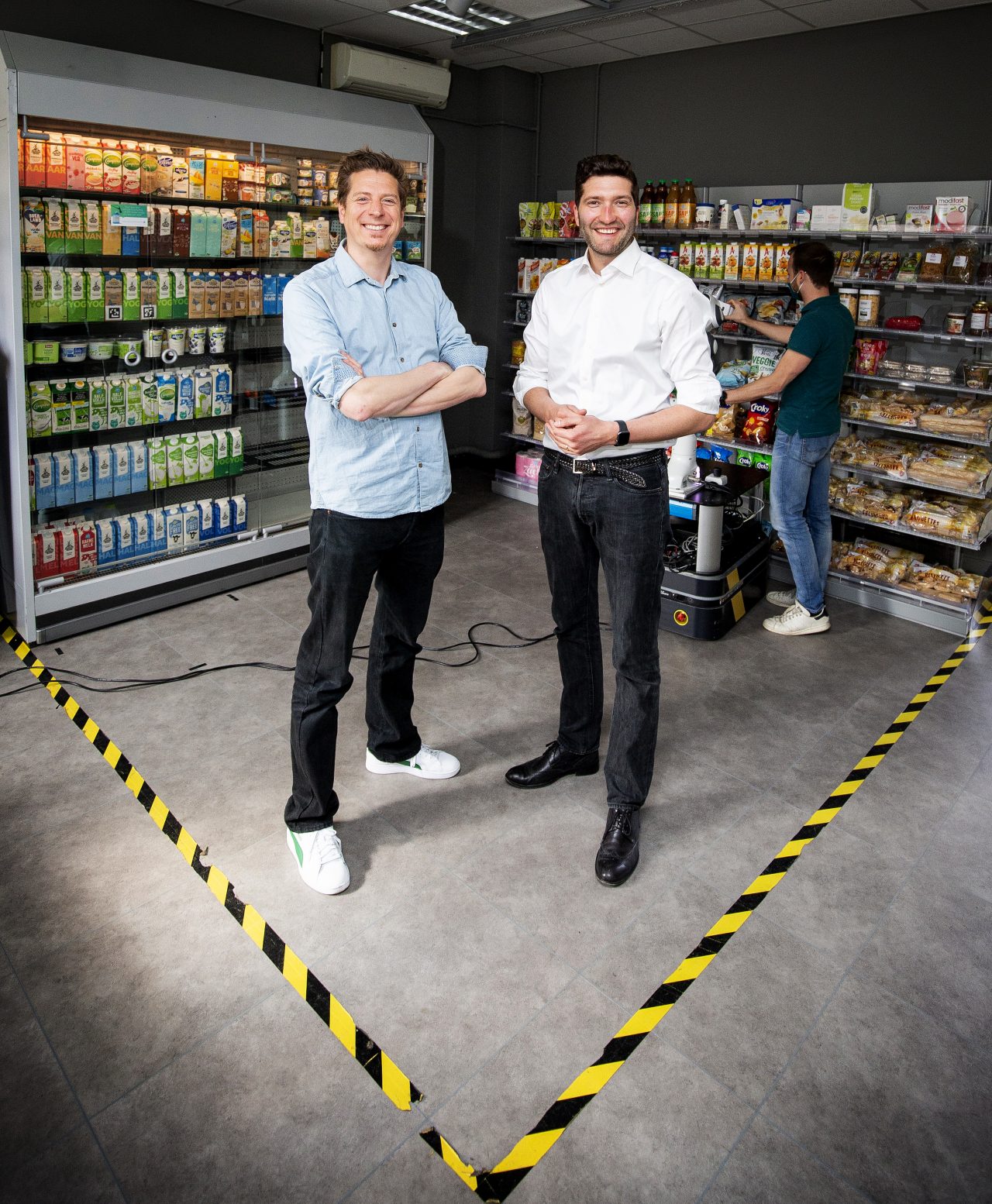 FRAIM believes that higher productivity should go hand-in-hand with more meaningful work. And it aims achieve this by enabling workers and robots to learn from each other. How is this going to work in practice? FRAIM creates working labs: safe-to-fail physical spaces where new ways of working can emerge and their impact on productivity and wellbeing assessed. It also nurtures a down-to-earth culture that pursues diversity and surprise.
"We reach out, explore, test and listen to the workplace," says Jaimy Siebel. "Because most breakthrough innovations come from people and teams working in close collaboration, pursuing ideas regardless of where they come from."
This way of overcoming the obstacles to transdisciplinary development and learning, dovetails with Peter Wennink's personal approach to leadership. As Wennink earlier this year told an investors blog: "I have to be authentic. We have over 1,000 PhDs here. It's my job to listen and understand where they're coming from. A leader has to create an environment where people are respected, feel safe and can speak their mind."
Read more about FRAIM in Home of Innovation, TU Delft's magazine about innovation & societal impact.