Next week we will perform live at the InScience International Film Festival in Nijmegen. On stage, singers of The Working People Choir will represent the millions of workers in the world – who one day may be working side by side with robots. In songs composed by Bart de Vrees and Maureen Kamphuis they express their desires and frustrations in relation to robots. This performance was created by RoboHouse and the Vision Team Robotics of TU Delft.
You're invited! Buy your tickets here.
Professor David Abbink is going to represent Delft University of Technology and the wider R&D community in robotics, as he listens to the choir and then shares career advice for robots with the audience.
Why career advice for robots? Joost van de Loo, RoboHouse
"Why career advice for robots?", says Joost van de Loo, producer of the performance. "Because technology should start listening better, and especially differently, to working people."
What is essential to working people. Professor David Abbink, TU Delft
David Abbink says: "Many current robots are designed without sufficient understanding of what is essential to working people. That has to change."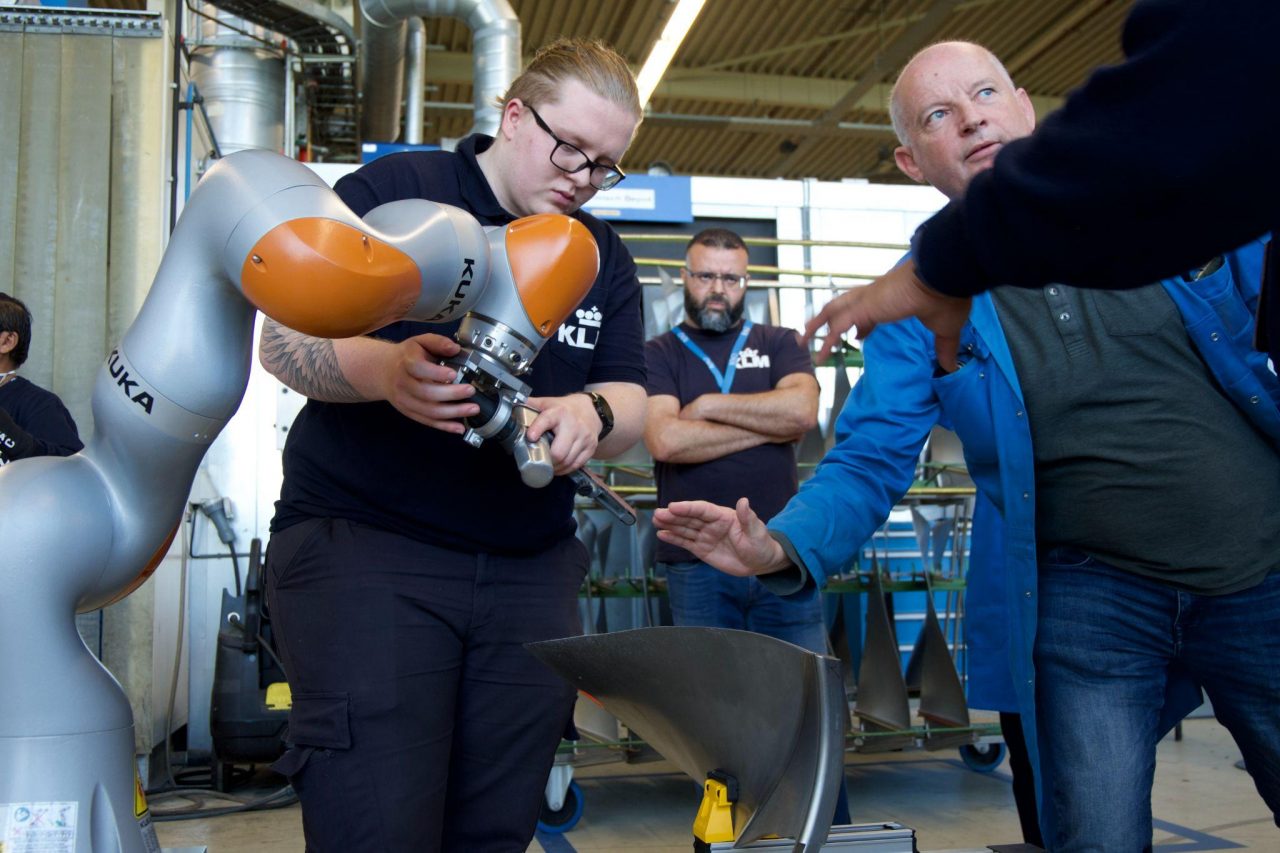 Science and music go hand in hand says Isabel Schröder, opera director: "Music opens a door to another world, where you can understand things in a different way. Historic inventors were often also musicians, their worlds are not far apart."
Music opens a door to another world. Isabel Schröder, opera director
This unique program is a product of Vision Team Robotics of Delft University of Technology, a team of top scientists that has been experimenting with different ways of listening to society.
The vision team robotics has also made a documentary with corporate anthropologist and filmmaker Maaike Broos, a podcast with presenters Hens Zimmerman and Kelly Klingenberg and an illustrated story about intelligent vehicles.
CAREER ADVICE FOR ROBOTS PLAYS BEFORE THE FILM 'SOPHIA'
What makes a human human? Does a robot deserve human rights? These questions emerge as the visually compelling documentary Sophia follows restless inventor David Hanson, who has spent countless years perfecting a real-life AI robot. You can see this film next week, right after our performance. Or, you can join us as we move from Inscience in LUX Nijmegen to the venue of our fringe session in Cafe Faber, where drinks, art and science will mix.
Buy your tickets here.