The Series A investment round from Finindus, Linamar and InnovationQuarter supports the commercial launch of IMSystems' revolutionary transmission technology, the Archimedes Drive™. It also enables the company to scale up for mass production via a long-term manufacturing partnership with Linamar, one of the world's largest independent gear manufacturers. This investment complements previous investments from ABB Technology Ventures and InnovationQuarter in 2019.
IMSystems is a spin-off of the TU Delft. After taking part in the incubation program of YES!Delft and with the growth of their business IMSystems moved into RoboHouse. The Company develops, produces, and markets the patented Archimedes Drive™, a new standard in high-performance gearbox technology. While robots are becoming much more capable and diverse, the speed reducers – the gearbox parts that make a robot move – haven't changed much in the last 50 years. Therefore, robotic hardware has only seen incremental improvements, unable to significantly reduce the system's complexity, weight, and cost. Additionally, current speed reducers set a limit on the controllability of a robot, which needs to be overcome using sophisticated software.
This consortium brings a lot more than just capital to the table. Jack Schorsch, IMSystems CEO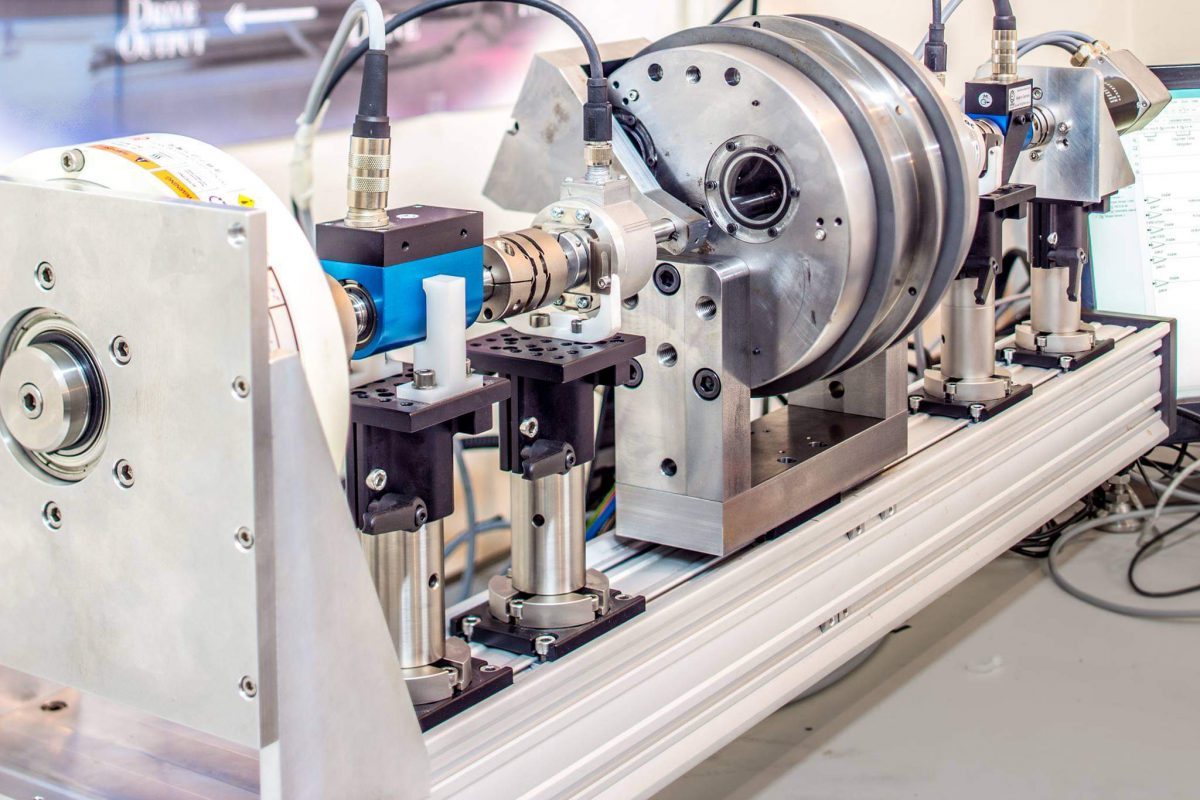 Smooth controllability of robotic hardware
It is not often you encounter a truly cutting-edge idea in hardware development. Hans Maenhout, Investment Director at Finindus
With the Archimedes Drive™, IMSystems has introduced the first major transmission innovation in half a century. The company together with its robotic partners believe that to revolutionise and grow the industry, new fundamental drive technologies must be introduced to advance the existing solutions.
With a key technical milestone – the operational life – now demonstrated, IMSystems' plans to disrupt the automation industry . Their Archimedes Drive™ technology enables robots to operate smoothly with higher efficiency and precision, increasing the robot's production throughput while reducing the energy consumption (lowering the total cost of ownership). In addition, the drive's inherent mechanical transparency results in smooth controllability. These advantages combined, give robot producers the opportunity to tackle new fields in automation, like allowing robots to operate in new environments or being inherently collision safe in human/robot collaborative working spaces.
Setting up production lines for Archimedes Drive™
Linamar will use its world-class engineering team (McLaren) to assist IMSystems in the development, testing, and production of the drives. Linamar plans to start setting up production lines to produce and assemble drives from small batches up to mass production. This long-term partnership provides IMSystems the necessary support, resources, and credibility to become a reliable partner for large robotic producers all over the world.
Linda Hasenfratz, Linamar's CEO said: "I am very pleased to announce this manufacturing agreement and the investment in IMSystems. This strategic partnership is a great collaboration between our two companies in order to pursue the expanding industrial robotics market. Given the growing global trend of industrial automation and the ongoing demand for better, more accurate robotic systems, we expect to scale quickly. IMSystems is truly a leader in this area, disrupting a technology field that hasn't seen significant innovation or improvement in decades."
IMSystems is a good example of a deeptech company. Ronald Gelderblom, Investment Director of Delft Enterprises
After years of development in partnership with leading robotics manufacturers, IMSystems starts commercial production from 2022 and will be backed by a long-term manufacturing commitment from Linamar. In addition to production capability, the Series A investment will allow IMSystems to access in-house expertise provided by the new strategic partners, facilitating further development.
Kits to accelerate customer adoption
To accelerate customer adoption of this disruptive power transmission technology, IMSystems has designed "development kit's", which make it easy for future clients to evaluate the technology first-hand and experience why it sets itself apart from traditional drive solutions (kits can be ordered directly from IMSystems today via https://imsystems.nl/development-kit/).
Starting with the "development kit", IMSystems plans to bring an assortment of drives to the market and set-up an application support team, making it more accessible for customers to evaluate the technology. This investment will facilitate the design, production, testing, and customer support of these drives to ensure that IMSystems can deliver on the quality requirements while allowing for the technology to be applied in a variety of use cases.

IMSystems' CEO Jack Schorsch on the new investors: "This consortium brings a lot more than just capital to the table. From Finindus' roots & relationships in the Flemish steel industry, to Linamar's global ability to manufacture high quality, high performance parts, to the industry leading insight of ABB, we have deep access to the entire process, from raw steel to our client's robots on the factory floor. That's a competitive advantage that is hard to replicate."
Worldclass players join early stage supporters
New investors Linamar, a Canadian based global manufacturing corporation, and Finindus, a Belgium-based early stage and growth investment company, will be joined by a new capital contribution from InnovationQuarter, from their IQCapital fund. InnovationQuarter is a Dutch regional economic development agency who has supported IMSystems since a very early stage.
Hans Maenhout, Investment Director at Finindus says "Leading up to this investment, we have been following IMSystems for quite a while and are impressed with the team's execution of the technology roadmap, demonstrating the performance and durability of their innovative drive system. It is not often you encounter a truly cutting-edge idea in hardware development. This investment round further complements the team by bringing together world class manufacturing capabilities (Linamar), product and application know-how (ABB) as well as materials expertise (Finindus/OCAS), all this combined with very strong ties to the local robotics network and experience with growing deeptech companies like IMSystems (InnovationQuarter)."
A typical TU Delft deeptech company
TU Delft is shareholder of IMSystems, via Delft Enterprises. "IMSystems is a good example of a deeptech company, based on many years of research, that now offers products that are increasingly used in practice. It is great to see that with the investments, this promising robotics startup and TU Delft spinoff has the opportunity to bring their innovation to the next level and realise revolutionary changes in the robotics industry," says Ronald Gelderblom, Investment Director of Delft Enterprises.