Before we sit down to savour the interview, first some last-minute Gazelle Accelerator news. We have extended the deadline of our call of interest to SMEs, start-ups and scaleups across Europe until 16 May 2021. Apply here on the website of EIT Manufacturing, an innovation community that connects the leading manufacturing actors in Europe.
Selected companies will benefit from a Gazelle Accelerator programme that includes:
Customised business pitch training and coaching.
Access-to-market and access-to-finance events with European corporates and investors.
Pitch competition to win business services to accelerate your business journey.
Business development, innovation and internationalisation support.
Now let's talk to Marieke Mulder, program manager at RoboHouse and one of the driving forces behind the Gazelle Accelerator success story in Europe.
Why should robotics innovators across Europe know about the Gazelle Accelerator event?
Participation in Gazelle Accelerator can transform a great idea into something that sells. Interactive trainings and individual coaching sessions get gazelles ready to dazzle investors. But it's not about hard sales. As organisers we want to foster long-term relationships. We help build sustainable connections between corporates and start-ups. So you know that once you have been selected for this programme, you will have a truly attentive audience.
What did RoboHouse contribute to last year's event?
In 2020 RoboHouse organised the second Gazelle Accelerator Programme. Initially, the plan was that RoboHouse would physically host the event. All participants, trainers and coaches would get together in Delft for a full week. Due to the Coronavirus, the event took place online. To keep things vibrant, we broadcasted two interactive training sessions [Access to Market and Access to Finance] live from a studio in Delft. We facilitated an online pitch event, which included a host, graphics and technical support. RoboHouse also recruited three major Dutch corporates and an investor for the Roadshow Days and B2B meetings.
Is there one exciting technological robotics innovation that you have discovered, which in your mind could really improve both productivity as well as worker wellbeing?
Re-ca has found a way to make allocation of employees' working time more efficient. With their solution, you can eliminate the need to manually rewrite of employee reports and other boring tasks. In this way, workers can focus on work that really interests them. Gogoa supports humans in a more literal way. They want to improve worker wellbeing by decreasing the number of 'invisible injuries' due to repetitive manual work. Their industrial exoskeletons are designed for everyday use to support the lower back, neck and shoulders.
What makes Gazelle Accelerator different from other accelerator programmes?
It's the intensity of working at a European level, combined with really friendly and capable support. So much happens in just a few weeks. Participants are being prepared for personal meetings with corporates. At every step, they get personal guidance and individual coaching.  What I found heartwarming to see, is how dedicated and imaginative the expert coaches were during pitches and feedback sessions. Participants tend to be surprised how much the Gazelle organisation is at their service day and night, helping them to get most value out of the programme. It is a very nourishing experience.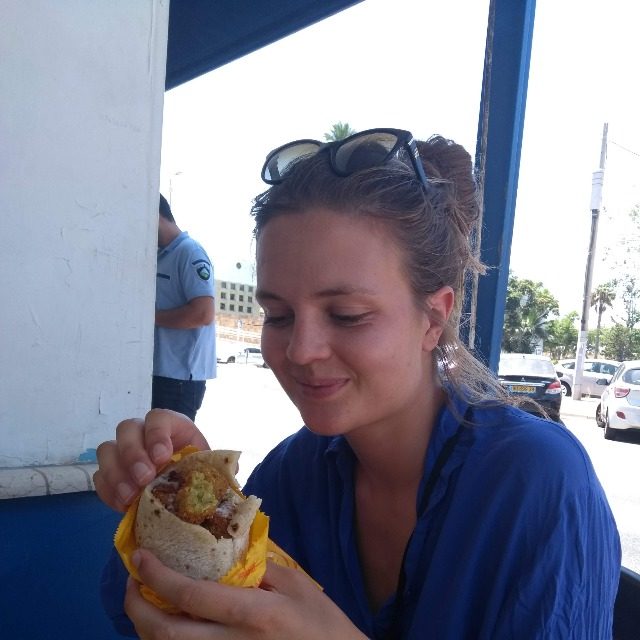 Have you had a chance to look at the 'competition': is there another accelerator programme in Europe that you admire and that Gazelle Accelerator could learn from?
A venture capital fund in our network, Chrysalix is running a similar program aiming to connect parties based on technical innovation. They used a very specific challenge and received a lot of responses from companies. We can learn from this: our challenges should be specific enough to inspire a passionate response, but broad enough to reach many potential gazelles.
What surprised you most, when you got more involved with the programme?
The personal involvement from project lead Oriana Rodriguez, who was always buys guiding the participants during the process. She has hundreds of email conversations, also at nights and during weekends, to help everyone keep up with the high intensity programme.
What are your plans for the future with this event? How is RoboHouse going to proceed with Gazelle Accelerator EIT Manufacturing?
For future events and the edition that we are currently running, we aim for a better match between the challenges provided by corporates and the solutions from participating start-ups. The goal is to help startups by preparing them for a business to business meeting with a corporate.
When is the upcoming edition going to happen? What should robotics developers and entrepreneurs do to be a part of it?
The upcoming edition of Gazelle Accelerator will take place between 31 May and 28 June. We have just extended the deadline of our call of interest until 16 May and you can apply now.
Is there anything else that you would like to share about Gazelle, something that we haven't asked you yet?
Good to know: Gazelle Accelerator is a reccurring event. Two events took place in 2020 and we are already preparing for a fourth edition that follows the programme that is about to happen in May and June. As we speak, our team is reaching out to startups that are a perfect match for eacht of the challenges presented by corporates.
Lastly: what do you feel should be the headline over this interview article?
'Gazelle Accelerator is at your service.'