NEXTdriver arrived in RoboHouse as a technology solution rooted in robotics, and is leaving as 'your professional driving behaviour coach for logistics and delivery companies'. How did this happen? Buckle up for a conversation about now, then and tomorrow.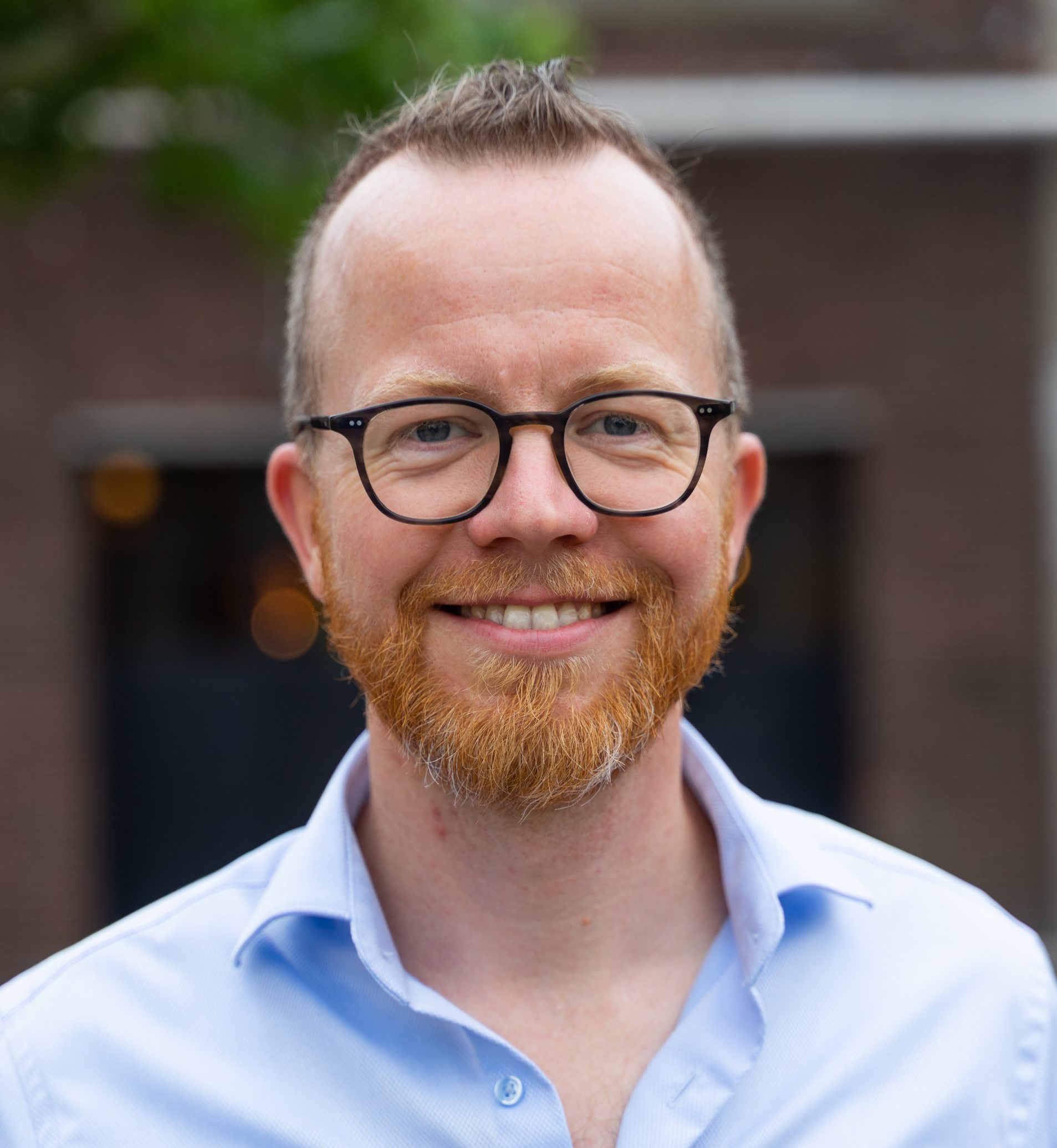 First, for the people who are not yet familiar with NEXTdriver, what are some key facts to know about the firm?
Guido says: "We are a scalable data platform and a driver coach, on a mission towards zero accidents. We deliver 3.5 percent fuel savings for our clients, mostly organisations in logistics. Driving behaviour is positively affected, typically with a 10 percent improvement. In 2021 we tripled our number of coached drivers. Clients tend to stick with us. We had zero customer churn in 11 of the last 12 months. Our team is a nice mix of talent and experience, with team members like Panos Chrysanthopoulos working and living in Greece. It works. We are on the right track.""
What is the most encouraging thing that happened last year?
"Last year we started a pilot with Albert Heijn online. We started coaching their drivers in May and June. The pilot formally ended in December, and we are now preparing roll-out at of their Home Shop Centers. This was big for us. Just imagine the number of drivers involved and the huge gains for safer and cleaner city centres and towns."
As a techological solution, how does today's NEXTdriver differ from March 2019, when you entered RoboHouse?
"Back then our technology was clever and advanced, but unfortunately it did not scale. We combined image sensors, data logging and cloud services, with bespoke robotics hardware installed in our customer's vehicles. So we could observe and understand driver behaviour very well. But it was also a big stretch for our team. The world of logistics is fairly traditional and works with low margins, and we struggled to get our technology installed at scale. So we pivoted to a simpler model. Today we offer a coaching platform based on existing data logs. We are no longer in robotics. Instead we use standard track & trace information from trucks to motivate drivers. We tell them: 'Want to raise your driving performance? Here's how.'"
How did things go during those start-up days, in 2019 and 2020?
"It was a turbulent time. During the first week of the Corona crisis we had managed to secure an investment. Our board of advisors was starting up, while my co-founder Thom Hubers was edging towards the exit. He had successfully built our platform and wanted to move towards policy and governance work. (Hubers now works at the Ministry of Infrastructure and Water Management). I lost one night of sleep over that and then realised: this too offers new opportunities. Thom's departure would encourage other colleagues to step up."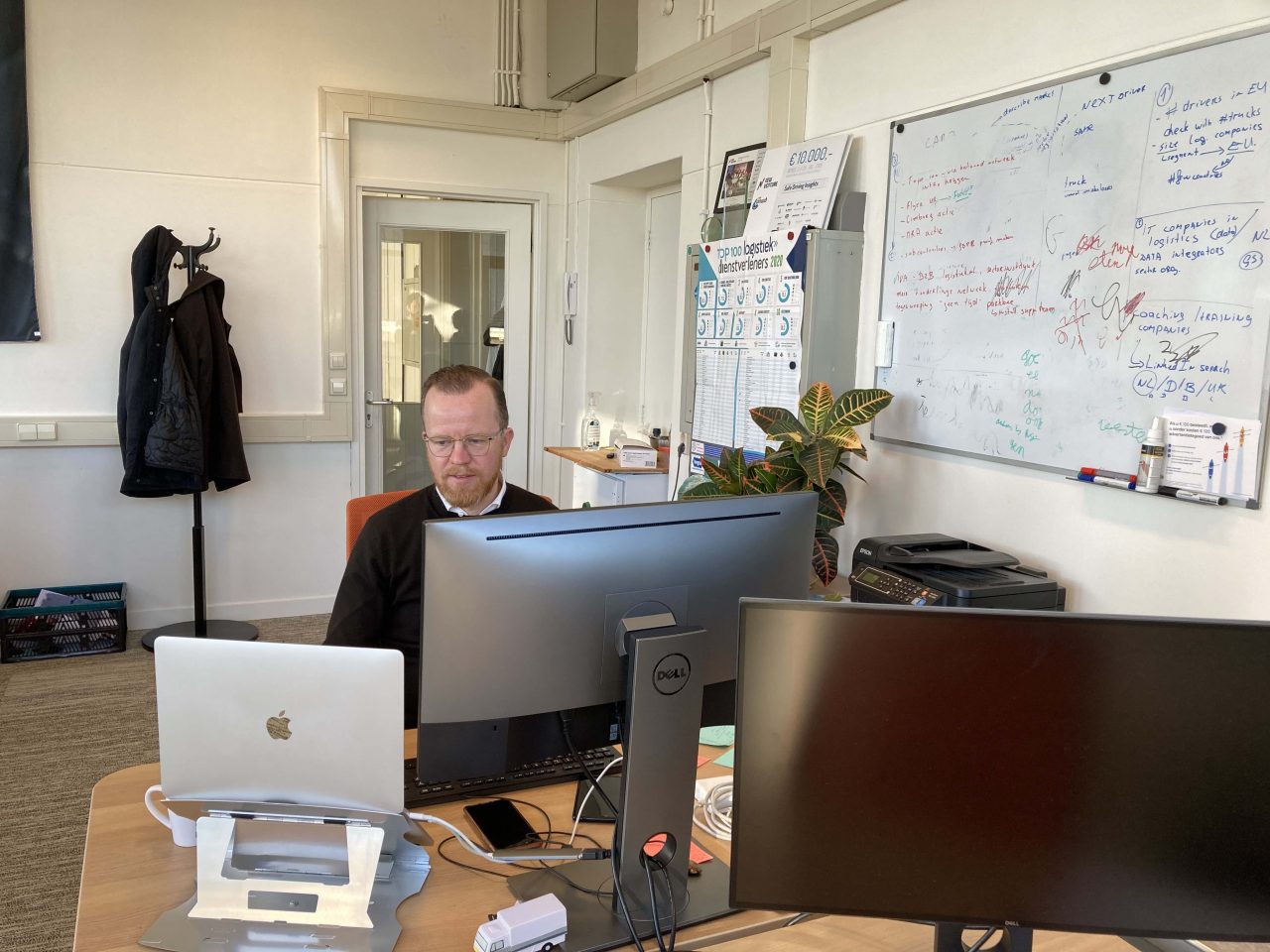 What does your culture look like now?
"Our culture remains very hands-on, very much geared towards learning. Everyday we aim to do a bit better than yesterday, and people help each-other. Hybrid working has become more common. The positive atmosphere in the team comes from our shared desire to make a difference and build something with long-term impact."
What does the future have in store? Where do expect to go from here?
"I expect NEXTdriver to continue its forward motion. We are in the process of creating partnerships with data suppliers. Our name is starting to get recognised. This will all help when we start exploring the possibility of international expansion. We're changing house now, but this won't be our last move for sure."