Robot developments and the study of social processes can happen side-by-side in RoboHouse. Because we feel that technology should learn to look beyond its own horizons, if we aim to make the workplace more attractive. Why are people leaving the jobs they used to love? What's going on in crucial sectors like healthcare, agriculture and manufacturing?
To explore these questions, we go into the field with scientists and innovators. Under the banner of FRAIM, our new transdisciplinary research centre dedicated to the future of work. What do robot specialists notice when they travel to places where people and robots work together?
Our latest instalment of FRAIM in the Field follows Maria Luce Lupetti as she meets with Henk Verdegaal on a grey November day. Last August Verdegaal, flower bulb farmer in the Netherlands, finally saw what an agricultural robot could do on his lands. The Agbot by developer AgXeed was humming along, managed by a "smart and ready to use autonomy system with a full suite of vehicle peripherals."
Henk Verdegaal experiments with smart technology to reduce his use of pesticides. He expects that systems like Agbot can also reduce his reliance on labour and liberate him from field work, so that he can focus on more important processes. Drones however, have so far failed to impress Verdegaal. Connectivity issues caused the drone to lose its way and communicate poorly with the camera.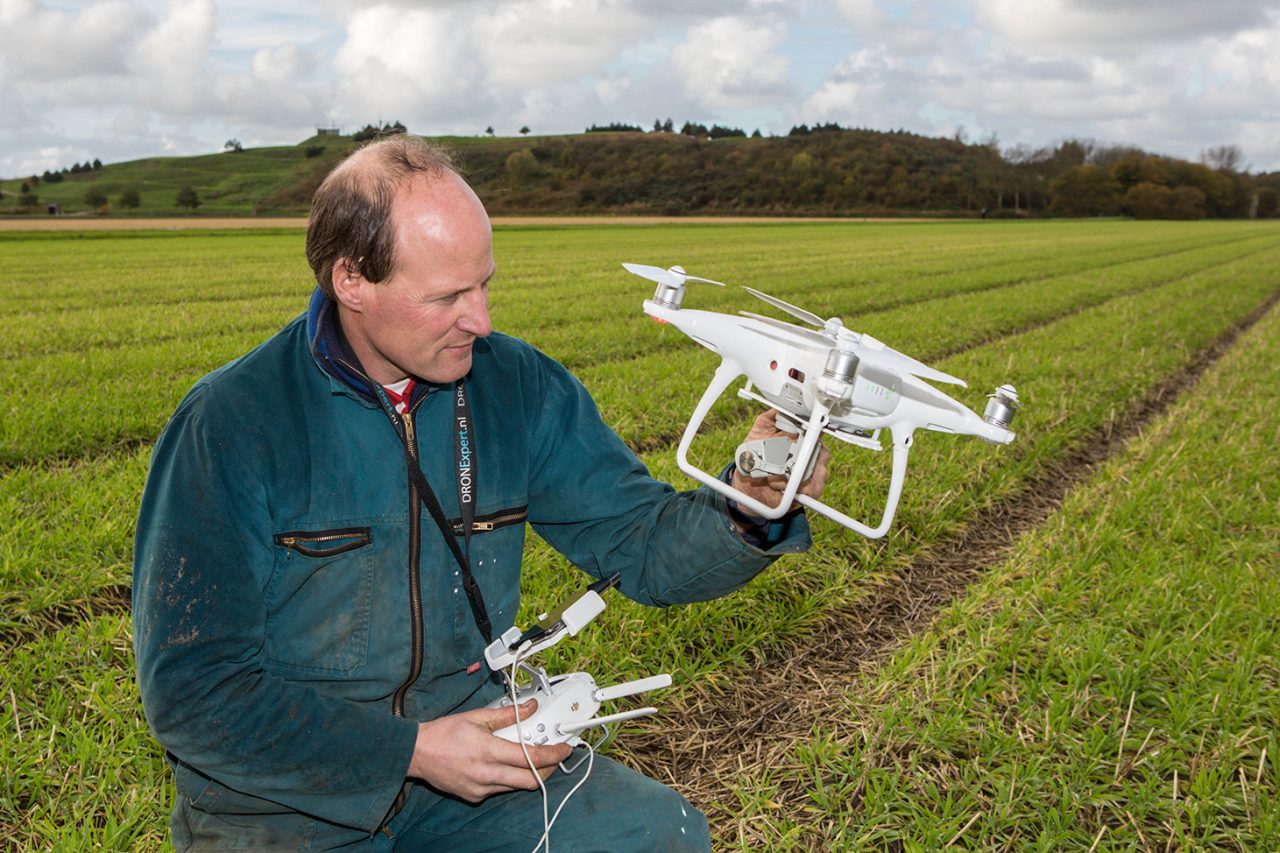 Assistant professor Maria Luce Lupetti, specialised in critical design for AI systems at TU Delft, arrives at a sobering insight during FRAIM in the Field: "In a place like a farm there are clear problems like not finding people to drive the truck. So it automatically makes you think: 'OK, you make it autonomous. You have a clear need for that, the technology is there.' But there are reasons why people have a hard time finding workers. These problems are systemic. There are financial issues, there are sustainability issues. There is a pressing housing crisis that makes the price of the land rise. A lot of different forces are coming together to influence the work of people on a farm."
Watch the rest of the series here, or on our youtube channel.