Experience RoboHouse
Some short and informal ways to connect with our community and get to know RoboHouse.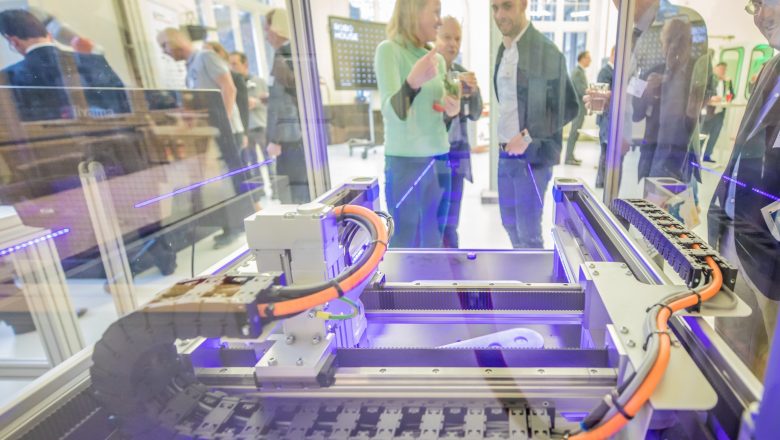 Visit RoboHouse or book an inspiring hands-on workshop to understand how your organisation may apply cognitive robotics. → Contact team RoboHouse.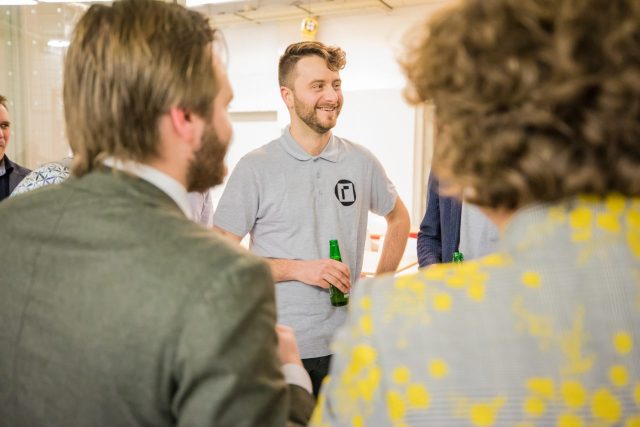 Community drinks
Our monthly RoboCafé
Join us for drinks and a meeting of minds. This informal event each time has a different theme and always features an encounter between two experts – 1 from the world of robotics, 1 from the world of work.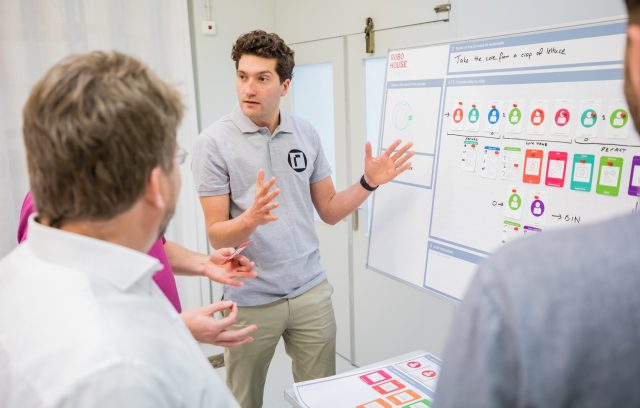 Discover
Attend a workshop
Find out how robotics could benefit your organisation. Identifying which processes to improve is often a refreshingly positive and down-to-earth experience.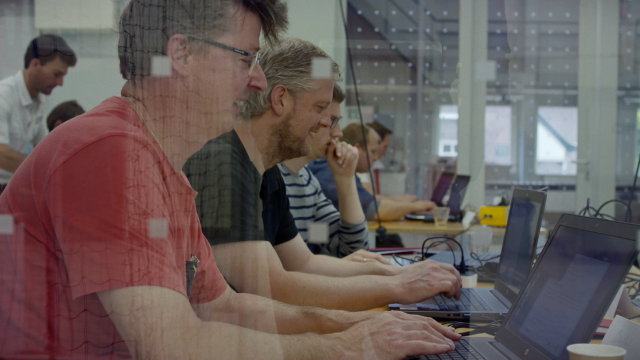 Learn
Book a course
Many of us are are all the time learning and training for new skills.